Petalouda Art Gallery
Presents
From March 18 to April 3 - 2022
In the unique setting of CAVES BERTINE - Moulins 03 - France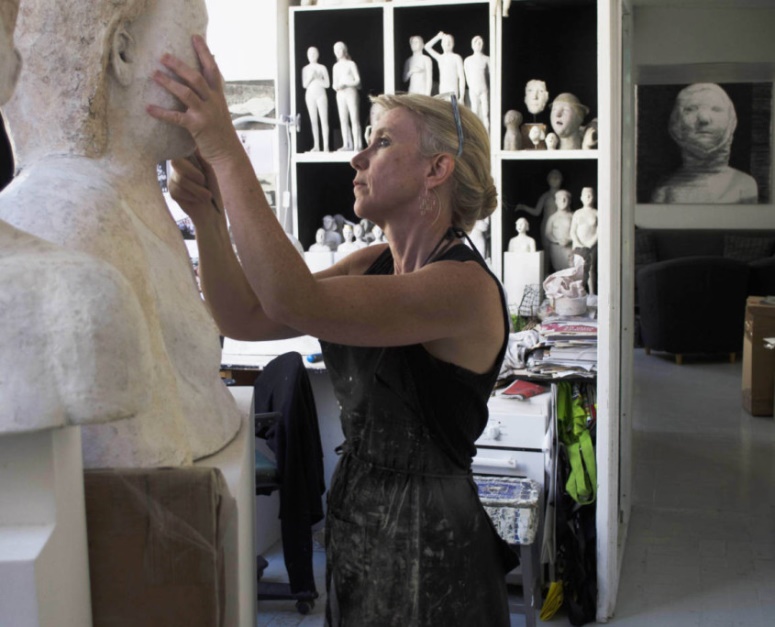 Agnès BAILLON
My current work focuses on the wounded body, though I find that the theme's dramatic impact doesn't go far enough. The wound is not enough. My wounded figures heal themselves. They harden themselves against the violence from the outside world. I want to believe that human beings can rise from the ashes. In creating these bodies that have a life of their own, I also take comfort in the idea of giving life to figures that will outlive us.
I remember the main character in Scorsese's After Hours. In order to escape from an endless nightmare he is covered with plaster and then transformed into a sculpture. As if sculpture were the only way out. In my case, it is. Through sculpture I hint at what doesn't always need to be said, expressed, or demanded. I try to communicate what is fundamental, the beauty of human nature, but without treating it as myth.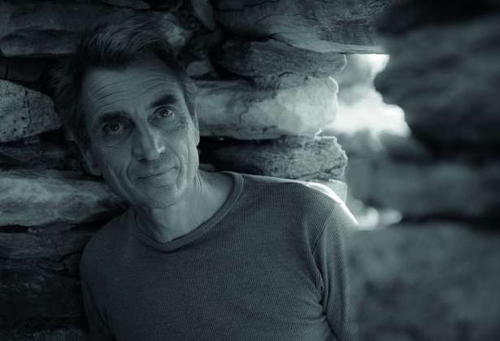 Ingbert BRUNK
The sculptor Ingbert Brunk has been living and working in Greece, on the island of Naxos, in the Cyclades, since 1985. His first studio was situated in a Venetian fortress, built on the ruins of an ancient acropolis, high above the modern town. The setting is elevated in more senses than one, in that, in the centuries following Venetian rule, the fortress served as a monastery. In these surroundings, his Sculpture take shape testifying to the fascination, which Naxos marble, celebrated since antiquity, exerts on the artist. Since 2009 he is working in his New Studio at Azalas, near Moutsouna, on the eastcoast of Naxos. Initially it was this white, crystalline and highly translucent marble which inspired the sculptor, though as time went by other varieties - tinted or highlighted by inclusions - found their way into the creative process, and brought about a broadening up of artistic possibilities.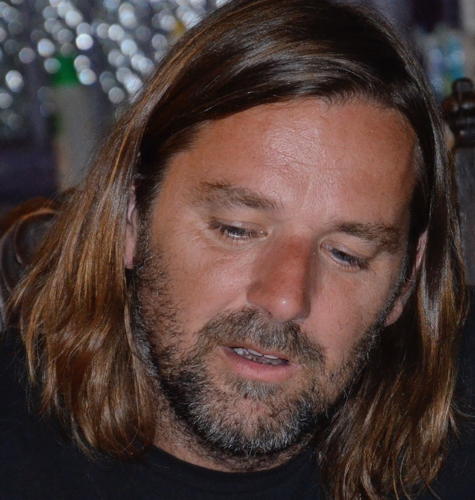 Lionel DESNEUX
In 1994, he entered the National School of Fine Arts in Paris in Vincent Bioules' painting studio. Then his teenage experience in the bodywork profession led him to reclaim the metal, and inexorably attracted him to volume.
Today his work revolves around drawing, video, sound and installation. Digital technology and drawing allow him to restore his sensitive vision of the world on different scales from an aesthetic, scientific, poetic and human point of view. Thus, he builds over his drawings and videos an image with universal scope creating a link between each work. his stripped-down language highlights an existential universe which is made up of a profusion of small figures. The characters move sometimes solitary, sometimes in groups seen from above through the prism of a microscope, evolving aimlessly, endowed with a fragile, ephemeral presence, confronted with the reality of the world. Her work is a questioning of the mechanical process of transformation of matter, of writing, identity, existence, space and time.
To use Lavoisier's formula, "nothing is lost, nothing is created, everything is transformed".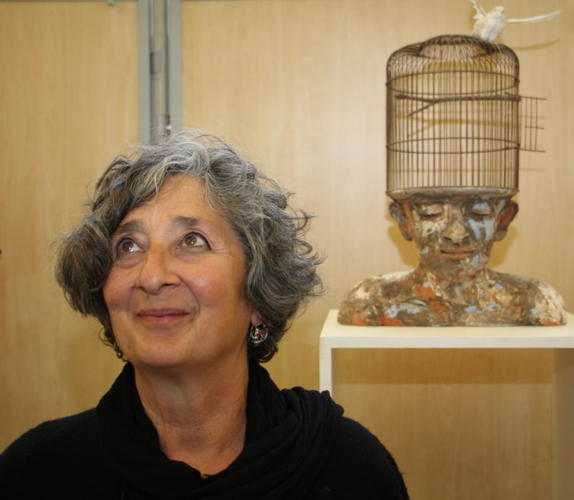 Monica MARINIELLO
As a child, and even afterwards, I spent long afternoons walking around the Tuscan countryside, often on Etruscan sites.
The tracks of chariot wheels inscribed in the stone of the streets of a city that has disappeared forever, the immense blocks of exterior walls, the tombs filled with silence and freshness, the small rhombuses of white marble running along an amphitheater in the open air, all of this was etched in my memory, while I tried with all my strength - my eyes closed, squatting near the ground - to revive the noise, the colors, the voices of a city that had known a daily newspaper, which had known dreams of an infinite future, certainties of a tomorrow like yesterday.
I come from there, my work is nourished by that.
The CAVES BERTINE
1 rue Voltaire - MOULINS (Allier)
+33 (0) 4 70 44 01 85